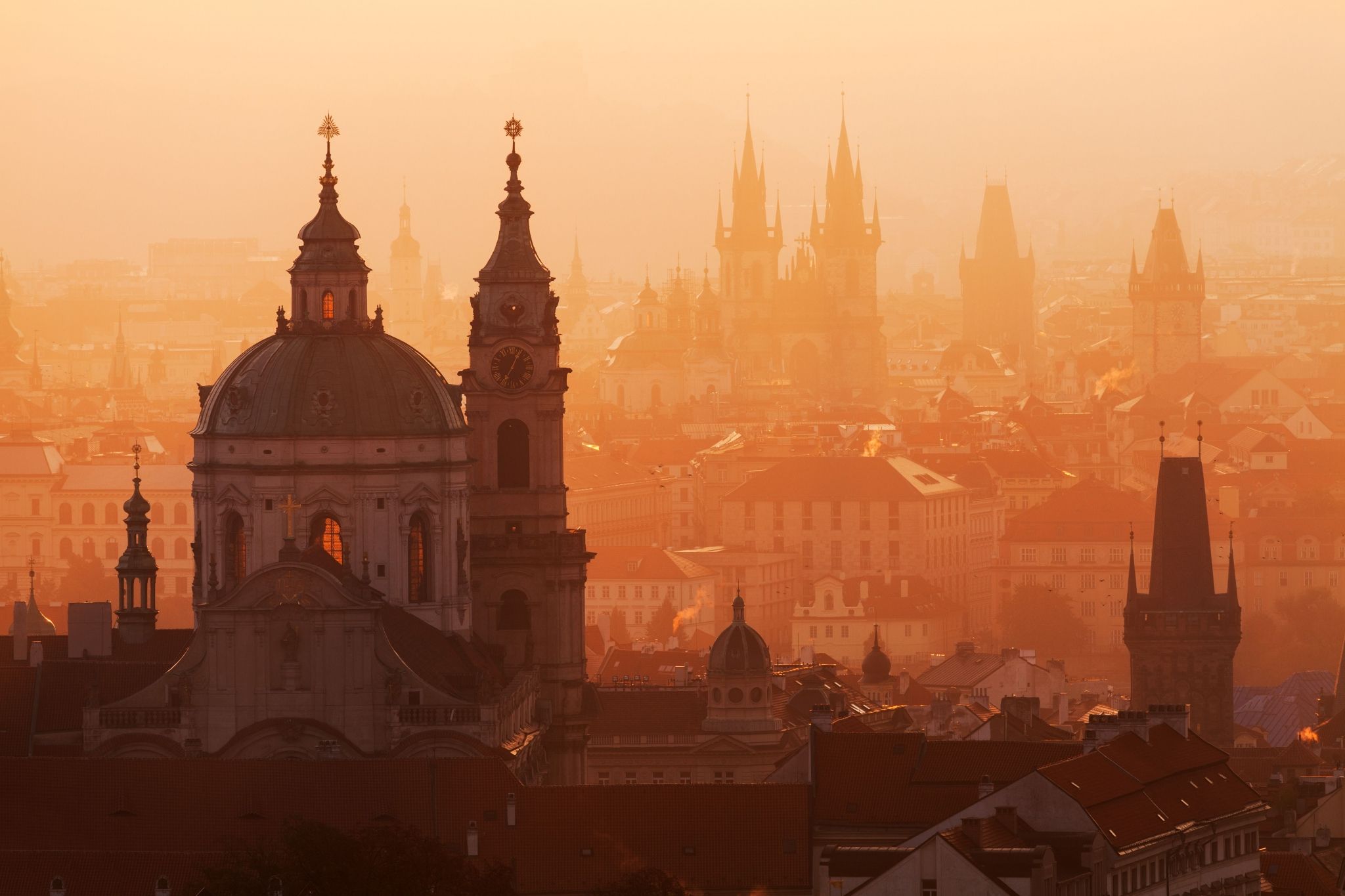 All of our rooms nuance with sophisticated architectural and structural characteristics from the vaulted ceiling and wooden beams to original doors with ornamental iron works. The upper floors of the original monastery building housed the monks' living quarters and in many cases, two or three of the 'cells' have been combined to create the new spacious rooms.
Timeless room design inspired by the history of the Augustinian monastery features contemporary Czech Cubism furnishings popular in Prague during the 1920's and 30's. The bedroom color schemes include green with purple accents and gray with orange accents, featuring heavy linens and velvets in papal-inspired shades of purple, red and orange. The marble mosaic bathrooms all have heated floors with the majority having spacious walk in showers and natural daylight.
Reside on 25 - 40 m²
Spa/Fitness
Air Conditioning
WiFi
Reside on 29 - 48 m²
Spa/Fitness
Air Conditioning
WiFi
Reside on 35 - 47 m²
Spa/Fitness
Air Conditioning
WiFi
---
---
Epicurean Monastic Journey
Discover the hidden secrets of a thirteen century Augustinian St. Thomas Monastery with Augustine signature features.
The offer includes:
Enchanting Prague – The longer you stay, the more you receive
Discover what Prague and Augustine has to offer during the spring season! Enjoy a unique retreat! The longer you stay at Augustine, the more you receive. Reserve the three nights, receive a complimentary fourth night and make your trip to Prague a captivating vacation!
The offer includes:
a complimentary 4th night for 4 nights stay
Receive 5% off for 3 nights stay
Daily breakfast for two
Terms & Conditions
© 2018 Marriott International, Inc.