Christmas Parties at Augustine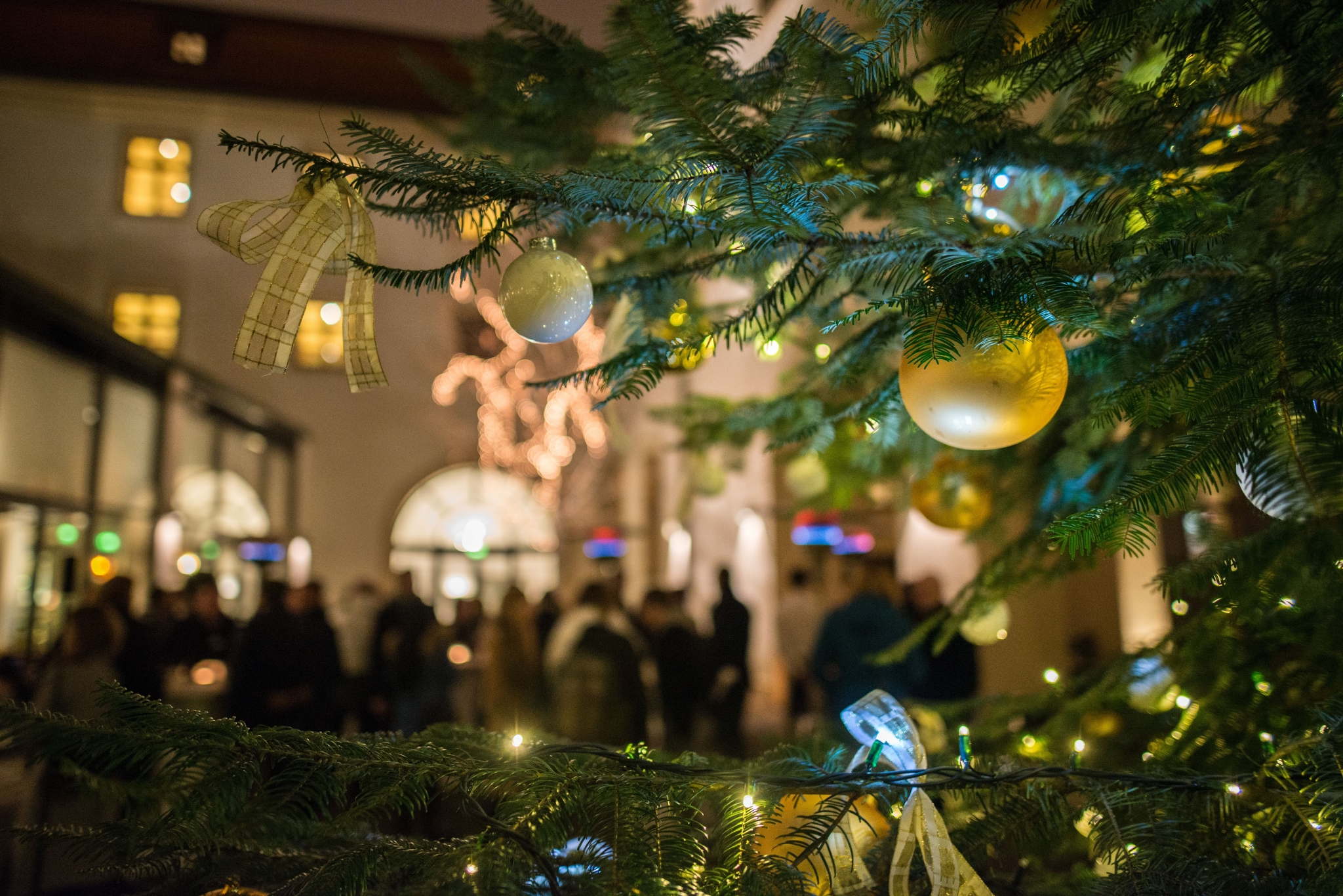 Are you planning a company Christmas party, annual year end gathering with your colleagues or just a sociable get together with your colleagues for the end of the year? For a truly memorable Christmas event, whether your party is for 10 or 100, look no further! Traditional Christmas dinner or gathering around the fire on our outdoor terrace... We can do it! Looking for a holiday twist? Try our Christmas cooking class with Marek!
Christmas get together after work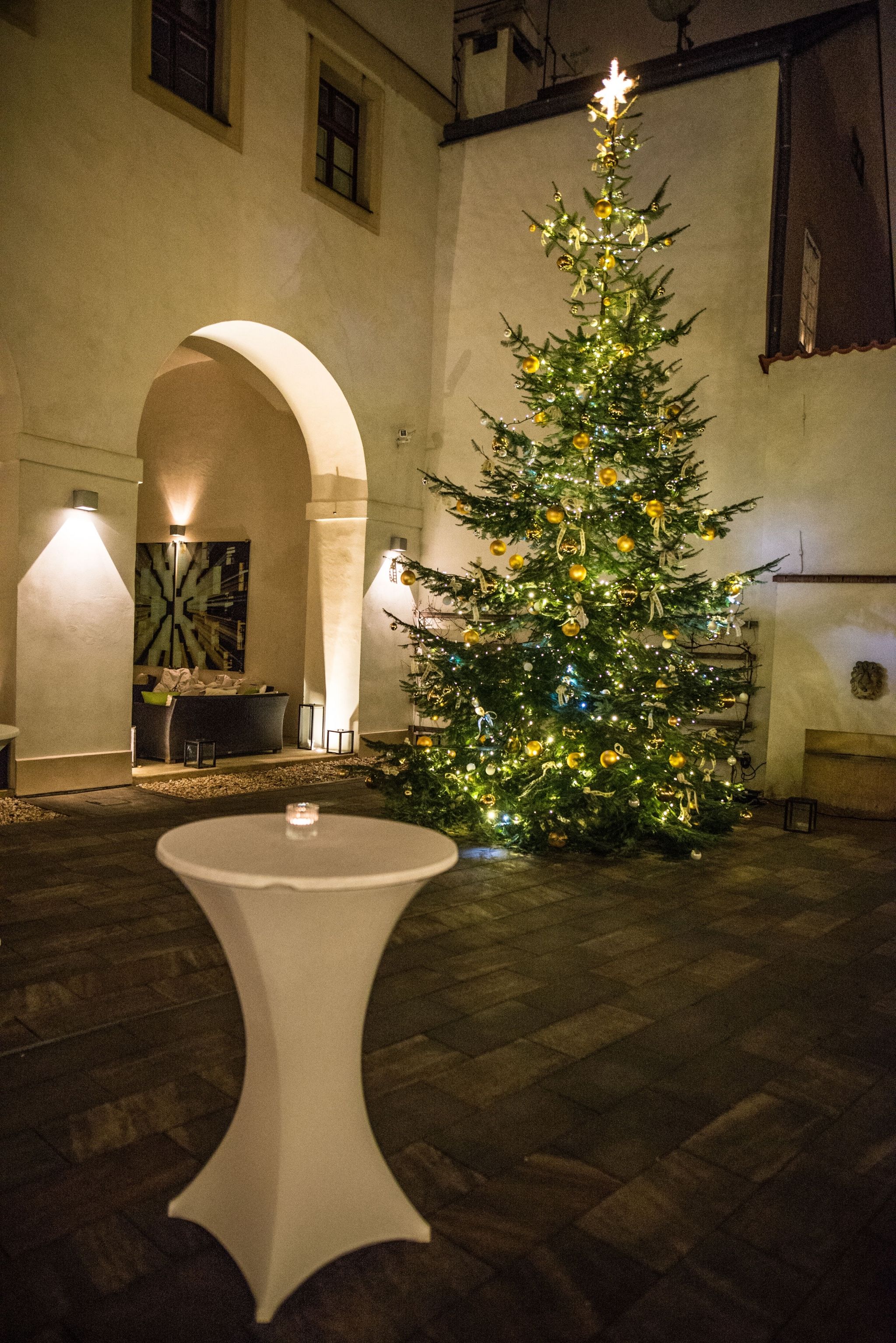 Enjoy the Christmas atmosphere at Augustine Restaurant's terrace, taste our great mulled wine and fry your own marshmallows or sausages on the fire.
Menu:
Mulled Wine, tea
****
Roasted marshmallows with chocolate on a fire
****
St. Thomas' sausages
****
Holiday give away for all
750 CZK per person (2 hr package)
Christmas Cooking - Teambuilding with Marek Fichtner
Learn to cook Christmas delicacies under the supervision of our Executive Chef Marek Fichtner, the judge in a culinary show MasterChef.
Program:

- Welcome drink with Marek Fichtner
- Preparing and consuming of Christmas three-course menu under the supervision of Marek Fichtner
- Unlimited consumption of wine and water during the class
- Diploma and present to take home

- Capacity: minimum 6 single, maximum 8 double (16 cooks on 8 stations)

- Duration: approximately 4 hours

- Price: 4400 CZK per person/5700 CZK for couple (per station)
Christmas Dinner
Christmas Cocktail
Venison terrine | Rowan berry | quince | gingerbread crumbs
Duck | orange purée | star anis | carrot | mulled wine sauce | croquette | chestnuts
Blonde chocolate mousse Valrhona 32% | Chocolate gingerbread
Praliné ice cream | Baked pears
Coffee, tea

1 190 CZK
Christmas Dinner Buffet
Starters
Greenland shrimps with mango and coriander | Home-cured beetroot gravlax Venison terrine with rowan berries | Butternut squash carpaccio

Soup
Master fish bisque
Salad
Caesar salad | Green beans, beetroot and goat cheese salad | Waldorf salad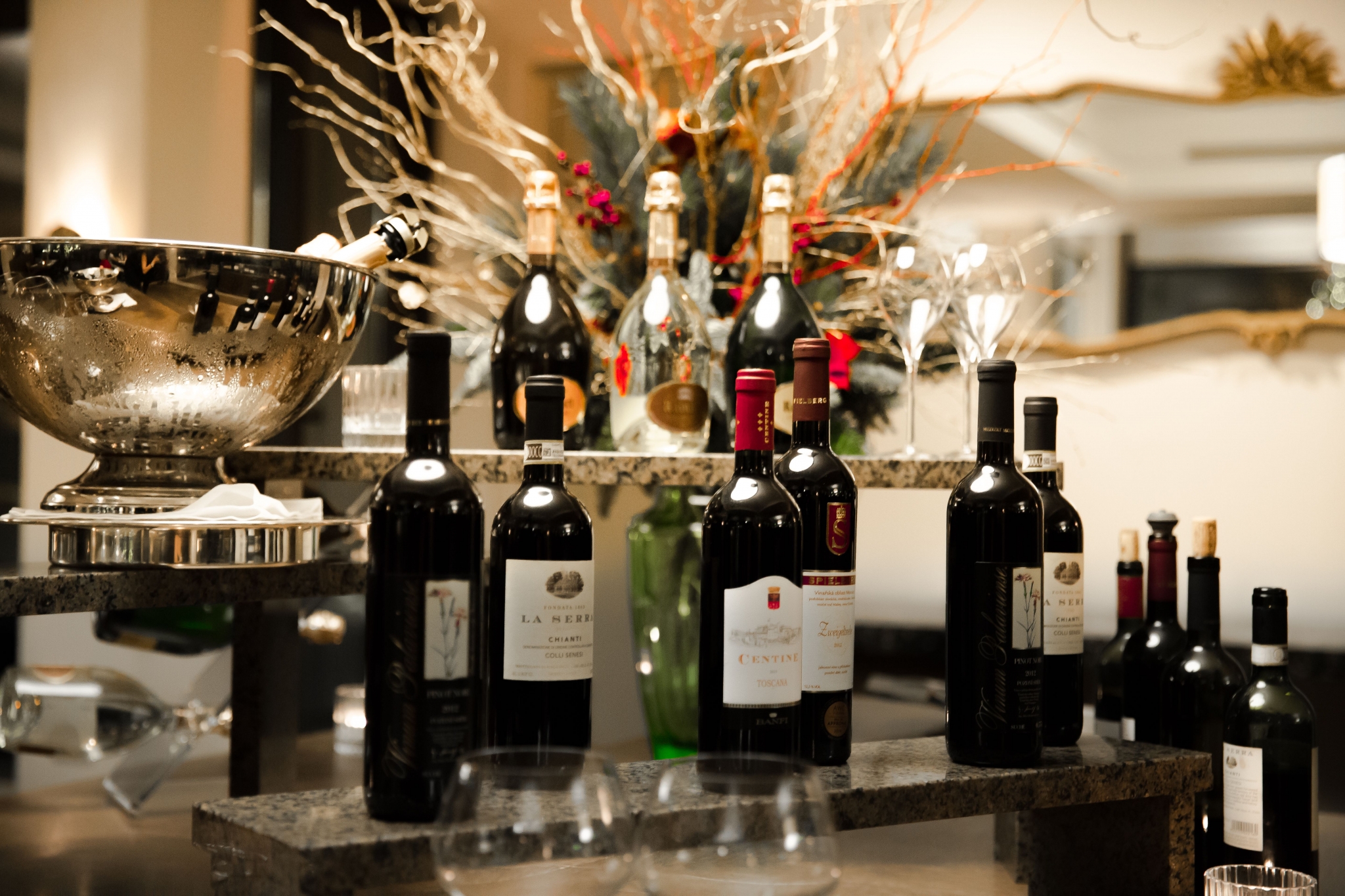 Main Courses
Pork Medallions wrapped in bacon, Pommery mustard sauce with honey, saffron rice Pan fried pike perch, mashed potatoes with truffle oil Roasted chicken drumsticks with roasted vegetable, honey, and thyme Mushroom lasagne | Sautéed vegetable
Desserts
Christmas pannacotta with praliné crumble | Chocolate tartlets with nuts Profiteroles with cinnamon cream | Chocolate gingerbread | Pear strudel
Coffee, tea